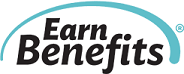 Overview
Seedco's Earnbenefits Online (EBO) software is central to our work helping low-income families to successfully enroll in benefits and assistance programs and to move towards self-sufficiency.
EBO serves as a "one stop shop" for clients, providing a fast, accurate, and confidential screening for a range of critical public and private benefits and resources, such as health insurance, food assistance, tax credits, and energy assistance. EBO is a comprehensive and customizable caseworker-facing technology that allows the worker to:
Discuss multiple benefits with a client in one sitting

Input the client's information

Determine a client's eligibility for multiple benefits and populate application forms

Help clients submit applications to the relevant government agency

On average, EBO screens clients for 20 benefits at one time
Current EBO users include hospitals/health care providers; social service providers; community-based organizations; affordable housing organizations; and government agencies.
Social Determinants Of Health | Results And Impact