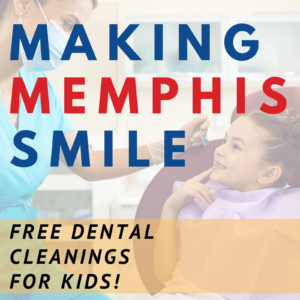 It's National Children's Dental Health Month and Seedco, Concorde Career College, and Heartland Dental are partnering to deliver free dental cleanings to children in need in Memphis. Volunteers, including Concorde students and local dental industry professionals, will provide x-rays, dental cleanings, and paperwork assistance to help brighten lives with brighter smiles. The event is open to the public and available to children under 18 at no cost to family.
Cleanings will take place on Feb. 23rd and 24th from 9:00 A.M. to 1:00 P.M. and 1:30 P.M. to 5:30 P.M.
Click here to pre-register your child!
Partners

Seedco is a national nonprofit organization dedicated to advancing economic opportunity for people, businesses, and communities in need. Founded in 1987, Seedco serves many different communities, from rural farmland to urban centers, across six states: Tennessee, Maryland, New York, Georgia, Arkansas and Connecticut. Seedco operates as both a direct services provider and an intermediary organization, helping community-based organizations expand outreach and secure funding. For more information, visit www.seedco.org. Follow us on Twitter, Instagram, Facebook, and LinkedIn.
Concorde Career College, with campuses in Memphis and in communities across the United States, prepares America's next generation of health care and dental professionals for rewarding careers. Students at the Memphis campus can focus on dental hygiene, nursing, massage therapy, medical assisting, radiologic technology, surgical technology, sonography, and more. Concorde is accredited by the Accrediting Commission of Career Schools and Colleges (ACCSC) and the Council on Occupational Education (COE). For more information, visit www.concorde.edu.
Heartland Dental is the nation's largest dental support organization providing non-clinical, administrative support services. What started from the entrepreneurial spirit of Rick Workman, DMD, with his single dental practice, has evolved into affiliating with over 2,300 doctors in over 1,550 locations across 38 states.  The company is majority owned by KKR, a leading global investment firm. For additional information, please visit heartland.com. Follow us on LinkedIn, Facebook, Twitter and Instagram.